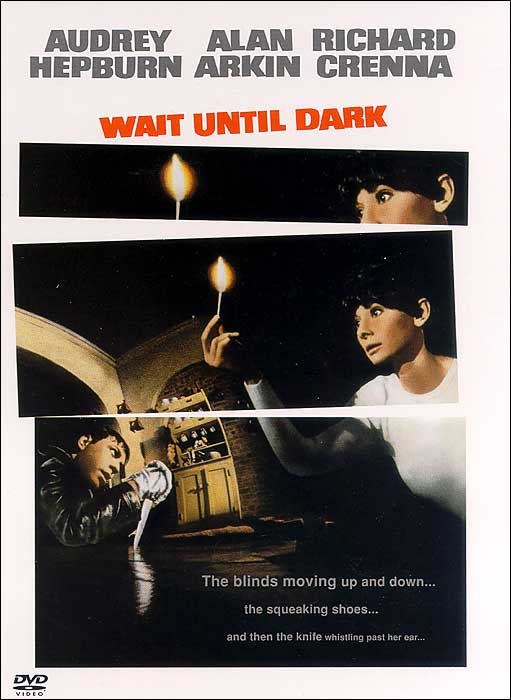 I can remember watching this movie - which scared me to death - when I lived in Toronto, years after it first came out. It was late at night, I lived by myself, I have this feeling it was in the winter so it was (or felt) especially dark.
Audrey Hepburn is blind and she's on her way home from a trip and a drug dealer puts something in the doll she's bringing home.
She lives in a basement apartment in New York and I think the reason it felt so incredibly scary to me was that I lived in a ground floor apartment at the time, I was about Audrey's age, though I hadn't just flown home from Paris and I wasn't married.
But still, this is probably the scariest movie I ever saw and it wasn't scary because it was violent or because there were ghosts or the devil or some big evil, it was scary because it was incredibly suspenseful.
The bad guy keeps showing up in Audrey's life as she maneuvers her way around her apartment, around the city, and she's blind. I still can't think of anything more frightening...
She couldn't see him, she didn't know he was following her, but things kept moving in her apartment, things kept happening that she couldn't understand.
You need to see this movie if you like suspense - but don't watch it by yourself late at night, okay? I'd never do that again. I have watched it since the first time but I either watch it in the daytime or with someone else. Too scary for me.
Kate